Thank you to all those who continue support Penniwells RDA:
Would you like to be a Friend of Penniwells & help our support our riders and horses
Without the continued support of our sponsors and fundraising events we would not be able to continue to run the centre.
For information on the Friends of Penniwells (FOP) Scheme please follow the link
Bolt Burden & Kemp are now sponsoring Coco's running for 1 year – Thank you for choosing a Penniwells Pony in 2018.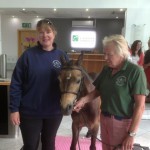 Cardif Pinnacle have been supporting Penniwells RDA since 2013 – Thankyou

Haygain Hay Steamers : Penniwells RDA Centre & Michael Murphy are both supported by Haygain. The horses and ponies at The Centre have never been healthier – They enjoy eating the steamed hay – It has made an enormous difference to their daily lives. We are so grateful to the whole Team at Haygain for helping us out.
HAYGAIN hay steamers are a range of scientifically-proven hay steamers that produce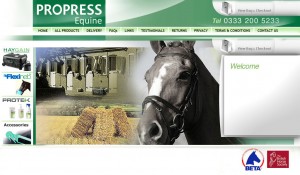 palatable, dust-free hay, helping maintain a healthy respiratory system to enhance performance.
For more information go to:
www.haygain.co.uk & www.propressequine.com
Vet care: Royal Vet College, Potters Bar, Herts http://www.rvc.ac.uk
Farriers:
• Hoof Care Ltd Hoof Care Ltd was started by Mr Billy Crothers AWCF, and is now run by Billy and his Business Partner Mr Mat Alderman DWCF.
Billy Crothers is established as a leading farrier and highly respected amongst his peers. He is no less than five times winner of the prestigious World Champion Blacksmiths Competition, judge for the Worshipful Company of Farriers, consultant farrier to Nixon Equine Vets and Chiltern Equine and a highly regarded clinician. Billy also utilises his wealth of experience to design and implement the manufacture of his own range of products. Matthew Alderman started out his career as Billy's apprentice. Over the years, Mat proved himself to be such a talented and hard working farrier, that he is now joint Director of Hoof Care Ltd. Mat has become well established within his own right not only in the UK, but Internationally as well. Mat and Billy strive to provide a friendly and reliable service, and with the help of their four apprentices, continue to offer a high standard of professional hoof care.
Equine Dentist: David Saw
Equine Dentistry : David Saw – Equine Dental Technician, routine dental management. Prompt and reliable service. Tel: 01844 351314 / Mobile: 07774 271087
RDA National: www.rda.org.uk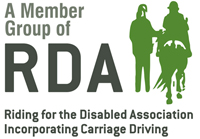 Hertsmere Volunteer Centre: www.hertsmerevolunteer.org.uk