You could be a part of Helping Dreams Come True at Penniwells RDA Centre
Penniwells RDA Centre is a registered charity and has previously been successful in securing funds for some capital expenditure, such as a lottery grant, to assist in building an indoor riding school for all weather usage. However day to day running expenses, which include veterinary fees, feed bills, and shoeing for all 14 ponies have to be found from riding fees, voluntary contributions and donations.
Friends of Penniwells (FOP) Member – Download a membership form here:
Friends-of-Penniwells-Application- 2021:22
£30.00 per year and you'll receive regular newsletters & updates via email
To join send an email FAO Bob Hayzen to penniwellsrda@outlook.com
WHY NOT SPONSOR ONE OF OUR PONIES FOR ONLY £30 PER YEAR…. FOLLOW THE LINKS BELOW FOR MORE INFO…
To Donate please make a bank transfer to:
Penniwells Riding Centre
Sort Code 23-05-80
Account No: 10801249
Remembering Penniwells in your will?
Maybe you have direct experience of how Penniwells RDA changes lives, or maybe you would like to do something amazing to help others. Either way, remembering Penniwells RDA in your Will can make a real difference.
A legacy for Penniwells Riding Centre for Disabled will help to ensure that future generations can benefit from the therapy, achievement and enjoyment of riding.
For further information and advice about remembering Penniwells RDA in your will, please contact Trix Summerfield (Chairman) on 0208 953 4109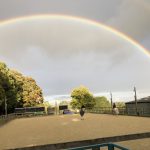 Likewise the upkeep of fencing, fields and buildings is also very costly so we often run fundraising events including our annual Dinner & Dance and Christmas Party.
For businesses and larger organisations (Schools, Brownies, Scouts, Guides etc) we offer various options in order for you to hold sponsored events and fund raising for Pennwiells
You can help Penniwells directly by supporting one of the following:
Donate Money

Help with Fund Raising Events

Penniwells Fundraisers are always looking for new members to assist in ideas & running fund raising events – penniwellsrda@outlook.com
If you would like to help our Centre continue to provide such a worth while service please send donations to:
Penniwells RDA Centre
Edgwarebury Lane
Elstree
Herts
WD6 3RG
Alternatively follow the links to our Just Giving Fundraising Page and donate that way.