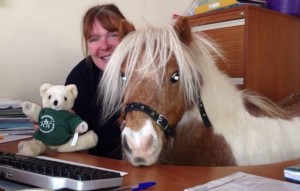 Penniwells Pony Sponsorship has been updated in time to make a lovely Christmas present:
Click here to meet the ponies
If you choose to sponsor a pony at Penniwells RDA you will receive a certificate with a photo along with regular updates of what's going on.
The ponies love to receive donations of apples and carrots!
Penniwells Pony Sponsorship has been re-launched – Please download the form and apply – All orders will be done in time for Christmas – pony-sponsorship-2017-2
It costs Penniwells £3000.00 per week to remain open – We rely entirely on donations and good will to raise this money so if you can help us by sending a donation it really will go directly towards the upkeep of our ponies. We cannot do what we do without our wonderful ponies.
Please make cheques payable to: Penniwells Riding Centre and send to Edgewarebury Lane, Elstree, Herts WD6 3RG.
The Penniwells Pony Team:
New ponies coming soon to view are Tayto, Ana, Dougal, Baxter & Bertie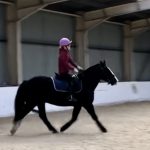 Knockcor Ruth – We sadly lost Lola due to a back injury in 2017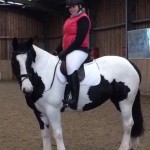 Lola is a young cob with a big future – She will be in training with or staff and volunteers until she is ready for sessions. In November she has begun some walk lead rein sessions and is thoroughly enjoying her time here. Lola went to the Royal International Show at Hickstead in July 2015 and will start to take on some dressage and show jumping over the winter into 2016.
Hobcroft Rowan 14.3hh 7 yr old Highland owned by Jackie Sheer on loan to Penniwells RDA
Rowan has settled in well and has begun enjoying some lead rein lessons. She is only young and so will be undergoing educational training before going into all our sessions.
Sonny 26″ Miniature Shetland owned by Penniwells RDA
Sonny accommodates our smallest riders and really enjoys helping out with publicity. He is the cutest and cheekiest pony at the Centre making regular visits to the office!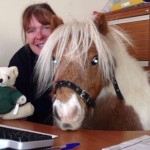 Puzzle 14hh Piebald Mare Owned by Penniwells RDA
Puzzle is a very popular and all round pony who loves to work hard in both walk lessons and the faster ones including her love of show jumping. She competed at RDA Regional & National Championships.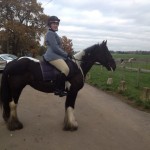 Beauty 11hh dun mare Owned by Penniwells RDA
Beauty is a very happy pony and doing very well with our smaller riders . She has sadly missed Flossie since we lost her as they were best friends and did lots together. I am sure she will settle and make new friends. She has had a busy year making newspaper appearances and enjoying her lessons.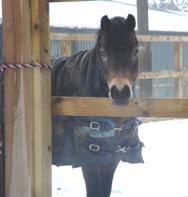 Coco 14.1hh grey gelding Owned by Penniwells RDA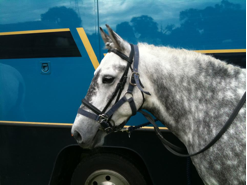 Coco has really grown up over the last year and has integrated into many more sessions with all our riders. He loves to go to shows and was impeccably behaved at his first RDA Championships in 2014. A real character he loves to play football in his stable amongst his variety of toys!
Jago 15hh piebald Retired with his owner Sam Peck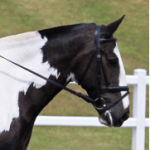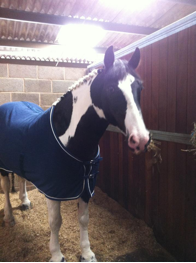 Oakfield Pod sadly died from a short illness in 2018
Prince 15.2hh sadly died October 2020 and the grand age of 32yrs – A true legend who will be missed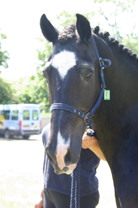 Prince was crowned RDA Horse of the Year 2015.
You could help by sending a donation to Penniwells RDA Centre, Edgwarebury Lane, Elstre, Herts WD6 3RG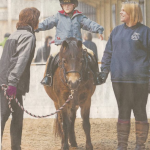 You can be a part of our team helping to change the lives of our disabled riders forever.
penniwellsrda@outlook.com