Activites coming up – Keep an eye for more details!
RDA National Championships at Hartpury College, Gloucester 14th – 17th July 2022
9 riders will be representing Penniwells RDA this year.
Holiday Programme 2022:
Saturday 8th October – Penniwells Extravaganza BOOK NOW!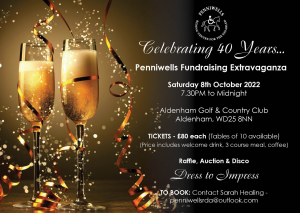 https://www.myrda.org.uk/runningyourgroup/national-championships/results/
We have just returned from a fantastic at the RDA National Championships 2019 where we took 21 riders and 7 horses. We also helped out 3 riders form Eastern region and 1 form Northern Ireland.
Ok this could be a long one. Let's start at the beginning – after a good journey down on Thursday all settled well in stables, tents, Lorries and rooms ready for competition to begin on Friday morning…
If I haven't put a placing it's because I haven't written it down so feel free to let me know if I make a mistake or miss anyone out there were lots of you this year!!
FRIDAY:
An early rise of 5:45am to take the horses to see the arenas and a ride round before anything started.
Countryside Challenge:
Conor & Beauty 3rd junior
Louis & Brandy 3rd senior
Brandon & Beauty junior
Alice & Puzzle junior
Show Jumping:
Level 2:
Ria and Ana 2nd Junior
Jess and Oreo. 5th senior
Level 3:
Holly and Brandy 4th (supported by us for Laurel View from Northern Ireland)
Showing :
Liz and Brandy
Best Turned Out:
Beauty and Conor with Anya 4th
We also took part in the 50th anniversary parade with
Robyn and Puzzle with Anya, Lauren and Mandy
Alice and Puzzle with Anya, Tiggy and Megan

SATURDAY:
Reuben and Oreo 7th junior
Reuben and Oreo 1st freestyle
Paula and Baxter 1st senior
Paula and Baxter 3rd costume free
Ria and Oreo 2nd Junior
Karissa and Oreo 3rd senior
Francesca and Puzzle 2nd Junior
Georgina and Des 2nd costume free
Yasmin and Baxter 20th
Leah and Oreo
Countryside Challenge
Holly and Puzzle for Northern Ireland 1st Countryside Challenge
Best Turned Out:
Francesca and Puzzle with Megan 1st
For the Eastern Region:
Susan and Brandy 3rd
Judith and Brandy 6th
Olivia and Brandy 1st
SUNDAY:
Jess and Oreo 1st

Lavezah and Brandy 3rd
Harrison and Puzzle 4th
Edith and Oreo 6th
Hannah and Beauty
Cerys and Puzzle 14th
Best Turned Out:
Edith and Oreo with Lauren 1st
Brandy also won the Harvey Trophy for the Best all Round horse Champs 2019 – well done and so deserved xx
It has been a fantastic team effort with many tired legs and feet but everyone just keeps on going.
All our riders have exceeded expectation and worked so hard for their results and even those not placed need to be proud of their achievements.
Massive Thankyou to owners and drivers Catherine Leahy Catherine Leahyand Joanna Johnson owners of Brandy and Oreo with Puzzle and Beauty hitching a lift with you too.
James Fraser Townsend you were amazing keeping us all fed and watered for 4 days
Sarah Moreland Thankyou for transporting Des and Ana and helping out over the 4 days where ever we sent you and needed you
Mandy Holden Blande Thankyou for being our chief photographer
All our volunteers turning up to help throughout the weekend and doing whatever was needed and supporting everyone as required – we cannot do it without you all – THANKYOU!!!!!
And finally our team of staff Sarah Healing Megan Morgan Lauren Beswick Anya Tobin and coach Olivia Healing – the riders have worked so hard preparing and rode their very best this weekend – great results reflecting a very happy motivated and hard working team effort – Massive well done and Thankyou – long days, early mornings and late nights – we all kept each other going with lots of laughs and smiles – always stories to tell and a lot of fun is had in between the serious moments.
Thankyou to all our riders and parents – you were always in the right place at the right time and did it all with smiles and determination – I hope you all enjoyed it it as much as we did.
Another Thankyou goes to Robert Sklar who keeps stepping in to lend us Gary the lorry in our hours of need!!
Lots to celebrate and the future is bright for competitive riders at Penniwells.
21/09/19: Supra Regional Conference for Greater London to be held at Penniwells RDA Centre
Email penniwells.rda@btconnect.com for more information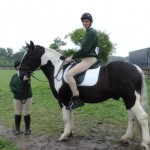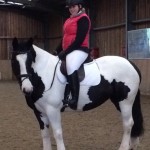 "Penniwells is a Team where everyone involved has a role to play. We find peoples strengths and abilities – Penniwells is a very special & unique place touching the lives of so many different people. Without our ponies we would not be able to continue to offer this much needed therapy."
Penniwells Newsletter November 2017
Penniwells-newsletter-April 2015
Email penniwells.rd@btconnect.com for details.
If anyone would like to be involved with any of these events please contact us – We need your help to enable these events to run smoothly.