Fund raising is an essential part of what we do – this will give you an idea of how money raised will be spent:
More than £200,000 a year must be raised in order to keep Penniwells RDA running.
Massive thank you to everyone who has donated and supported the centre throughout the last couple of years – we could not have survived without you.
WISH LIST:
Running costs are hard to find extra funding for – you could help by donating funds to pay for food, hay & bedding or to help cover vets fees.
Please sponsor a pony and help with the cost of shoeing/feeding and providing equipment – Each pony costs Penniwells in the region of £3000 to keep running!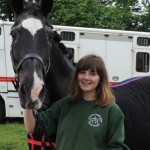 Future Plans for Penniwells!
New House for Eddie the simulator withe enough room for viewing and also to fit a hoist to provide opportunity to more participants at the centre
New stable block to replace the top pony block and along the line
Replacement of our little Shubara Tractor for levelling schools etc
Tarmaccing of inner track around the site between yards and arenas
Make over for the bottom yard
New horses x 2
If you have any contacts that you think may be able to help with any of these projects please contact us at the Centre.
Penniwells RDA Centre
Edgwarebury Lane
Elstree
Herts WD6 3RG
If you have something you would like to buy or donate to the centre please either post it to us or alternatively call in with it during the hours we are open – this is approx 8am – 5.30pm. It is a good idea to ring first to make sure someone is free to see you.
Tel: 0208 207 4525. penniwellsrda@outlook.com
Cheques to be made payable to Penniwells Riding Centre
and sent for the Attention of Trix Summerfield (Chairman)
PLEASE REMEMBER TO LET US KNOW IF YOU ARE A TAX PAYER AS WE CAN CLAIM GIFT AID ON YOUR DONATION