Penniwells RDA provides riding & stable management sessions for adults & children and are dedicated to ensuring that all our riders receive a high standard of professional tuition tailored to their personal ambitions and capabilities. Our instructors work closely with physiotherapists and other health professionals to encourage every individual to aim for attainable goals – some modest, others far more ambitious.
While competition plays a healthy role in RDA activities, our focus is to ensure that all our riders gain maximum benefit from a positive and enjoyable form of exercise.
Riders are given opportunity at all levels from riding for pure therapeutic value through to competing at Regional, National & International Level within RDA & Para Dressage.
***UPDATE 08/06/21**
Penniwells RDA is delighted to be open once again – Riders are still being phased back slowly with some on live ponies, others onto Eddie and some being offered horse sessions & pony visits.
Let's hope we continue to remain open and get to see many riders & volunteers back with us very soon. Please go to our Covid page for more information.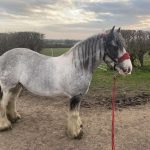 Welcome to the Pony Team Blue Bandit
If you are looking to volunteer at Penniwells RDA please download and application form and send it to us – We are hoping to be able to invite new volunteers to the centre from June 2021. Penniwells Application Form for Volunteers
PLEASE NOTE WE HAVE A NEW EMAIL ADDRESS:
penniwellsrda@outlook.com
This year is continuing to impact Penniwells RDA hugely financially and we hope you will continue to stay in touch and support us through this difficult time.
If you would like to make a donation to Penniwells RDA please send a cheque
payable to Penniwells Riding Centre
at Penniwells RDA, Edgwarebury Lane, Elstree, Herts WD6 3RG
or go to our Just giving Page at
https://www.justgiving.com/penniwellsrdacentre
Alternatively send an email and we can give you bank details to make a direct transfer
penniwellsrda@outlook.com
All details for riding can be found on the riding info page at http://www.penniwellsrda.com/benefits-of-riding/riders-information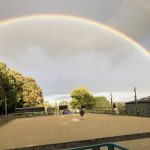 If you shop with Amazon then please use Amazon Smile and choose Penniwells RDA as your charity – It will help us to raise much needed funds.
https://smile.amazon.co.uk/gp/charity/homepage.html
Sponsors and Supporters of Penniwells RDA Centre
Thank you to www.durkan.co.uk for taking on Penniwells RDA as one of their chosen charities this year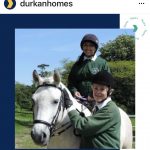 Thank you to Bolt Burden & Kemp for sponsoring Coco for 1 year
If you or your business is interested in this scheme please do get in touch.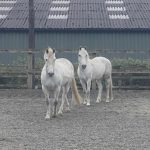 Volunteers age from 13 yrs upwards – no upper age limit!!
Penniwells Application Form for Volunteers
Penniwells Application Form for Volunteers
If you would like to help please send donations to:
Penniwells RDA, Edgwarebury Lane, Elstree, Herts WD6 3RG
"Be a part of our very successful team changing lives & giving opportunity"