Activites coming up – Keep an eye for more details!
12/03/19: Pre coach Training with Sarah Healing
26/03/19: Pink to Green Coach training with Sarah Healing & Gilly Roper
22/04/19:Regional Show jumping Qualifiers for Greater London, Eastern, South and South East RDA regions will be held at Penniwells RDA. All regions have received details of entries
27/04/19: Penniwells quiz night – venue = Northern Heights Camp
09/05/19: Royal Windsor horse Show
29/05/19: Regional Dressage & Countryside Challenge Qualifiers for Greater London Region to be held at The Diamond Centre
11/07/19 – 14/07/19: RDA National Championships. Hartpury College, Gloucester
21/09/19: Supra Regional Conference for Greater London to be held at Penniwells RDA Centre
Email penniwells.rda@btconnect.com for more information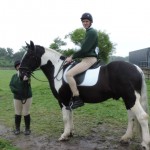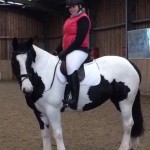 "Penniwells is a Team where everyone involved has a role to play. We find peoples strengths and abilities – Penniwells is a very special & unique place touching the lives of so many different people. Without our ponies we would not be able to continue to offer this much needed therapy."
Penniwells Newsletter November 2017
Penniwells-newsletter-April 2015
Email penniwells.rd@btconnect.com for details.
If anyone would like to be involved with any of these events please contact us – We need your help to enable these events to run smoothly.