Activites coming up – Keep an eye for more details!
Christmas Party Celebration of 2017
Squires Garden Centre Wednesday 21st November – All riders, volunteers and families are welcome to join us at the circus Show starts at 4.30pm – Just tell us you are coming so we have your names on the list! Its free as Squires are supporting Penniwells RDA as their chosen this year.
Please follow the link to vote for Penniwells to win the Aviva Grant to help renew the lighting in the outdoor arena
Poster Aviva Community grant votes needed
https://community-fund.aviva.co.uk/voting/project/view/4-2278
Email penniwells.rda@btconnect.com for more information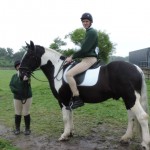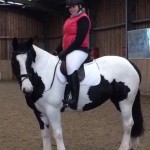 "Penniwells is a Team where everyone involved has a role to play. We find peoples strengths and abilities – Penniwells is a very special & unique place touching the lives of so many different people. Without our ponies we would not be able to continue to offer this much needed therapy."
Penniwells Newsletter November 2017
Penniwells-newsletter-April 2015
Email penniwells.rd@btconnect.com for details.
If anyone would like to be involved with any of these events please contact us – We need your help to enable these events to run smoothly.