Well done to the Penniwells riders competing at The Regional Qualifiers on Wednesday Here are the results:
Robyn & Pip, Lavezah & Pip, Ria & Puzzle, Pollyanna & Jago, Tania & Jago all won their classes.
Abbie & Pip, Jack & Pip came 2nd –
All of the above have qualified in the dressage for the National Championships in July.
Mikhalia 3rd, Liz 4th, Karissa 4th, Rachel 3rd & Jess 4th. Good riding from all in very close scoring classes.
Bobby, Robert, Hannah & Reuben have all qualified in the Countryside Challenge.
Harrison, Edith & Ollie also had great scores in the countryside challenge – well done to all of you – your first year representing Penniwells away from home.
Jack, Abbie & Mikhalia have all qualified in the showjumping.
It's going to be a busy weekend at Hartpury.
Massive well done to everyone – riders, volunteers, ponies and the Penniwells team Sarah Healing Megan Morgan Vanessa Andrews Lucy Stephens
I can't name everyone who was there to help both before and on the day but Thankyou to every one of you
Dates for 2017 with more details to follow:
National Championships 13th – 14th July 2017
Game Fair – Hatfield House – Penniwells RDA is the chosen charity this year – We need lots of help form riders and volunteers over this weekend as will have a stand for 3 days as well as giving displays and talks etc..
Every Tuesday – Show Jumping Arena is available – £30 per hour (One Horse) + £5 per extra horse, Max of 4.
Email penniwells.rda@btconnect.com for more information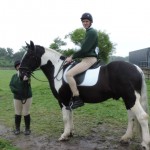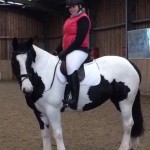 Penniwells is a Team where everyone involved has a role to play. We find peoples strengths and abilities – Penniwells is a very special & unique place touching the lives of so many different people. Without our ponies we would not be able to continue to offer this much needed therapy.
Penniwells-newsletter-April 2015
Email penniwells.rd@btconnect.com for details.
If anyone would like to be involved with any of these events please contact us – We need your help to enable these events to run smoothly.