THE PENNIWELLS TEAM:
All our staff are well qualified – many come from having worked in other yards within the equine industry and have British Horse Society Qualifications. They all undergo training at the Centre and are expected to gain the RDAGI exam within a year of starting work with us. Staff are then encouraged to go on further and take the RDAI exam along with NVQ's and BHS exams. Staff school and hack out the ponies along with receiving regular training in order to keep progressing.
Sarah Healing: BHSII(T) RDASC Reg'd Centre Manager & Coach
BHSII(T) Registered Instructor * Listed on British Dressage Para Trainers Database * UKCC Level 3 Coach Educator & Assessor * National Training Advisor *Level 4 RDA Show Jumping Coach * Regional Dressage Co-Ordinator * Level 4 Regional RDA Show Jumping Coach * National RDA Dressage Committee Member *
I Joined Penniwells RDA Centre in 1994 and have seen the Centre grow hugely since that time. Within the first year I took the RDAC Exam. We now have both indoor and outdoor riding facilities and offer places to up to 140 disabled riders every week. These riders vary from those coming for pure therapy right through to Sport Riders competing at Regional, National & International level within RDA & Para Dressage.
I am responsible for training staff & volunteers within the Region & beyond, up to UKCC Level 3 and the RDA qualifications. All the horses and ponies at The Centre are trained by myself & the Penniwells Team. They are able to enjoy hacking, jumping & schooling alongside their busy schedule within RDA.
Every year since 1994 I have coached riders from Penniwells RDA to take part in the RDA Regional & National Championships with many achieving the goal of National Champion. 2011 saw 12 riders winning 18 classes between them & no less than 5 riders being crowned National Champions.
The progression from RDA Dressage into the world of Para Dressage was a natural progression to be taken once the right riders came along showing good potential and commitment to the sport.
I have competed up to Regional Level at Medium dressage only narrowly missing out on a place for the National Championships. Since being at Penniwells I have dedicated myself to the riders and opportunities for them at the centre.
Placements are offered to riders for training with or without their own horses on a short and long term basis. They benefit hugely from intensive training working on all aspects of their riding skills.
I am very excited to be a part of our riders future dreams and aspirations of competing for Great Britain at World Class and Paralympic Level. Myself & Penniwells will support all our riders in their quest to make the best of every opportunity available to them.
None of this would be possible without the great Team of Staff, Volunteers & Trustees who work so hard for The Centre.

Lucy Stevens RDAGI: Part Time Instructor/Groom
Started at Penniwells RDA in 1999 as a full time member of staff. She has since had 2 children and now works for us part time.
Lucy favourite thing is working with the riders in the school – particularly the more therapeutic sessions.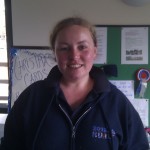 Vanessa Andrew – RDAGI UKCC Level 1
Started at Penniwells in March 2014 –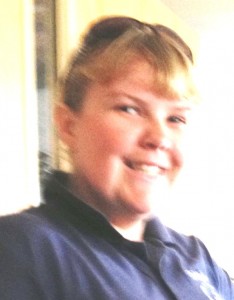 Megan Morgan RDAGC UKCC Level 2
Megan has joined the Penniwells Team – we wish her good luck and really hope she enjoys the experience. More info to follow…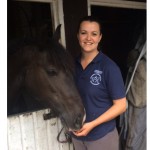 Megan is now Yard manager at Penniwells having taken over from Sam. Good luck Megan and welcome to the team.